Episode 2 – Creativity in the kitchen with dietitian Rebecca Gawthorne

16 December 2020
Episode 2 – Creativity in the kitchen with dietitian Rebecca Gawthorne
Clever ways to enjoy nuts – in cooking, snacking and even . . . Christmas decorating.
December 2020.
About this episode:
We talk with dietitian Rebecca Gawthorne about why there's so much to love about nuts and how you can incorporate them into just about anything – from morning smoothies, to nut butters, to fish dinners. We even discuss creative ways to use nuts in Christmas wreaths and decorations (that's assuming you haven't eaten them all first!).
About today's guest:
Rebecca Gawthorne is an Accredited Practising Dietitian and nutritionist from Cronulla, in Sydney.
Rebecca works full-time online through social media, blogs and traditional media channels. She is the dietitian behind @nourish_naturally – one of the most popular nutrition and health related Instagram pages in Australia. She has also developed online programs for health professionals wanting to work in the social space.
Rebecca is passionate about helping people eat more plants and is also a mum to her gorgeous baby boy.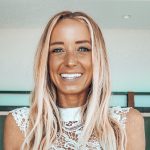 Episode 2: Supporting resources
Credits
Host: Belinda Neville
Connect
Contact us at admin@nutsforlife.com.au
Sign up to NutENews
Follow us on Instagram, Twitter, Facebook and LinkedIn
Published December 16, 2020